"A small club"- Former PL defender issues Leicester transfer warning to Chelsea
Chelsea sent defiant warning ahead of double swoop for Leicester City stars Wesley Fofana and Youri Tielemans
Speaking to GGRecon (h/t football.london), ex Leicester City defender Christian Fuchs has issued a warning to Chelsea about his former side not being under any obligation to sell their best players, believing the Foxes can keep stars Youri Tielemans and Wesley Fofana amid keen interest in the duo.
Tielemans and Fofana have been two of Leicester's brightest young stars and have established themselves as Premier League stars. These performances have garnered attention from other top-flight clubs, including Chelsea. The pair were instrumental in the Foxes' FA Cup triumph over the Blues last season, courtesy of a Tielemans wonder strike.
Fuchs has warned other clubs that Leicester is no longer a small club in the league, claiming they can now hold onto their best players and compete with the best.
"You have to realise that if a big club comes in then it may be enticing for some players, but Leicester has grown in stature to a point where it's no longer seen as a small club. Despite some bad results this season they continue to be competitive with everyone."
Fofana moved to the King Power Stadium as a teenager in 2020, but in his short stay in the Midlands, he has hugely impressed his employers and Chelsea. The Frenchman is touted as a potential successor for Blues defender Antonio Rudiger, who could depart the club at the end of the current campaign.
A fair warning
Tielemans has found international fame with the Foxes, having risen to prominence in the Premier League and on the world stage with Belgium as a highly-rated midfielder. However, he only has a year-and-a-half left on his deal at the King Power stadium and has been linked with a move elsewhere. Based on their current valuation, any club looking to snap up the pair from the Foxes could be set back a hefty £85m.
Despite the duo being linked away from the club, Fuchs believes that Leicester can now keep their best players because of how the club works and makes them feel appreciated for their talents.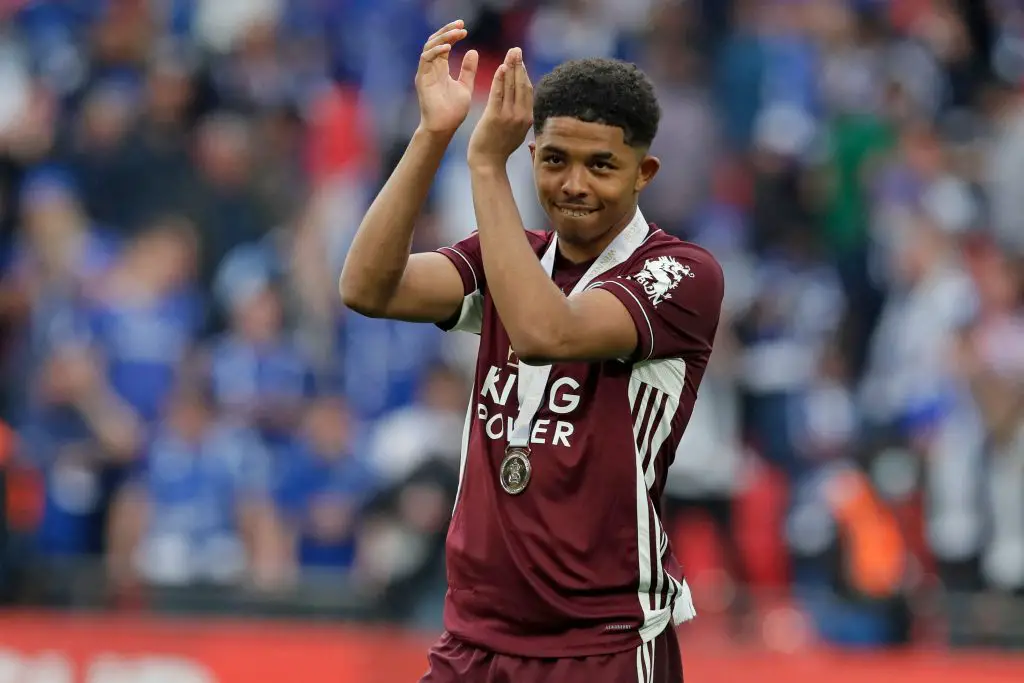 "I think they can continue to hold onto their big name players. Leicester is a place where you can express yourself and they make you feel really appreciated and valued as a player."
Chelsea are in for a whirlwind summer after the campaign comes to a close, having to deal with the possibility of losing up to three senior defenders due to contracts not being renewed, one of whom is Rudiger. Fofana has the ability and the age to emerge as a long-term addition to the Blues backline.
With midfield stars N'golo Kante and Jorginho crossing 30, it may be a good time for the Blues hierarchy to consider midfield signings for the future as well. The duo will not last forever, and we must have a long term succession plan in place.
Fuchs is right in his assessment that Leicester are no longer a small club. Chelsea are, however, a step up, and it showed when they signed Ben Chilwell from the Foxesin 2020. Brendan Rodgers' side has gone backwards this season, and there is no reason we cannot flex our muscles once again.
More Chelsea News
Although easier said than done, in many ways, swooping for the Leicester duo may be the answer to a lot of Chelsea's worries for the next few years. Apart from the pair's young age, their Premier League experience makes them well worth the money they are valued at. The Foxes are sure to put up a fight, but there is no reason why we cannot see it home.