Real Madrid star sends out an apology after seen joking around with Chelsea players
Eden Hazard apologizes to Real Madrid after video of him laughing with Chelsea players
Posting on his Instagram account (h/t Sky Sports), Real Madrid winger Eden Hazard apologized to his team's fans after a video surfaced of him laughing with some of his former Chelsea teammates.
Madrid and Chelsea collided last week in the 2nd leg of their UEFA Champions League semi-final. Going into the game with the score level at 1-1, Chelsea came out of the 2nd leg with a 2-0 win.
That meant qualification to just their third-ever UEFA Champions League final where they would now face Manchester City. But in the aftermath of the match, Eden Hazard was seen laughing with Chelsea players.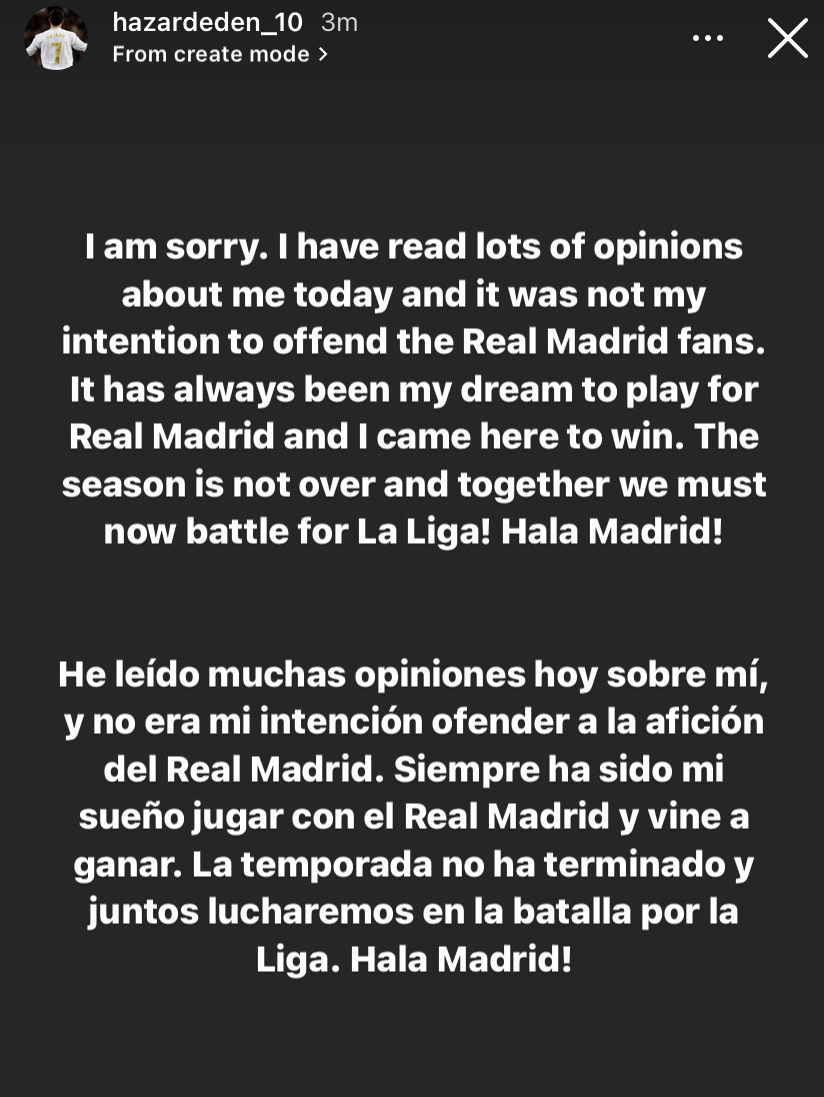 The current Los Galacticos winger joined Madrid in 2019 after 7 years at Chelsea. Considering Madrid were knocked out in an embarrassing fashion by Thomas Tuchel's Blues, it was obvious that Hazard mingling with his former teammates would not go down well in Spain.
And that's what happened. The Spanish media and the Madrid fans were unhappy with the 30-year-old's actions, with some even asking for him to be sold. (h/t Sky Sports)
A costly mistake
However, the Belgian took to his social media account to clear the air and apologize to Madrid fans.
"I am sorry. I have read lots of opinions about me today and it was not my intention to offend any Real Madrid fans," Hazard posted on his Instagram story on Thursday."
He went on to add how it was always his dream to play for Real Madrid. Hazard was below average in the second leg and was taken off just before full-time.
"It has always been my dream to play for Real Madrid and I came here to win. The season is not over and together we must battle for La Liga! Hala Madrid!"
More Chelsea News:
The Blues now have an excellent chance to win their first Champions League title since 2012 when they take on Pep Guardiola's City on 29th May in Istanbul.