Chelsea new boy calls for unity following another defensive disaster show
Kai Havertz calls for Chelsea stars to unite and cut out on mistakes
Speaking to Chelsea's official website (h/t The Evening Standard), Chelsea star Kai Havertz has called for his teammates to pull together and avoid defensive mistakes.
The Blues once again looked shaky at the back as Southampton put three past them in their Premier League fixture yesterday.
"We're very frustrated about the result."
With this, Chelsea have conceded an incredulous nine goals in their first five Premier League games. Unless something is done quickly, we may have to resort to a turkey shoot to have any hope of winning a match.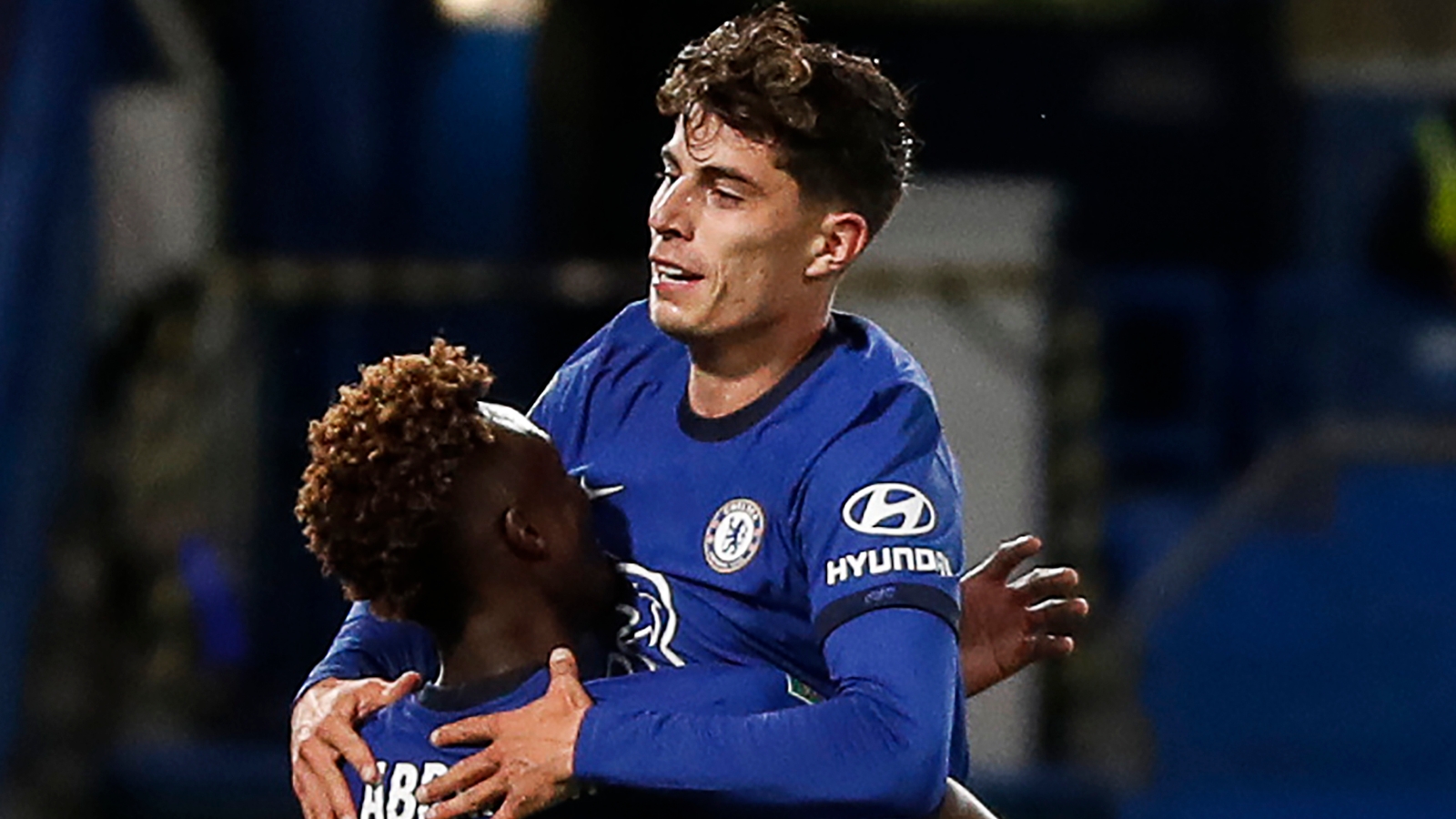 A Timo Werner brace put us two up against Southampton only for Danny Ings to reduce the deficit before the break. A comical series of events between Kurt Zouma and Kepa Arrizabalaga ensured the Saints drew level in the second half.
Chelsea responded quickly, with Havertz once again putting us ahead. It was not enough as Jannik Vestergaard scored in injury time to deny us all three points.
Havertz had to own up to his share of the blame for Southampton's opener. He admits that Ings' goal changed the complexion of the game going into the break.
"We had 42 good minutes in the first-half but then I made a mistake and we conceded a goal, which changed the game a little bit."
Now that the game is gone, it is time we took the result and moved on. Rather than ponder over what happened, the focus should now be on not repeating the same mistakes in the games to come.
"We have to take responsibility for that; we have 11 players on the pitch and everybody has to work hard so we don't concede goals like this."
Havertz believes that the whole team must take responsibility to ensure that every player is at his best and ready to deal with threats when needed.
The result cannot be seen as anything apart from two points dropped. While it was a disappointing day at the office, the result has thrown up a few positives.
More Chelsea News
One of them is the attitude shown by Havertz. The German ace's comments hint at fostering team spirit and ensuring each player looks out for the other.
We win as a team and we lose as one. Hopefully, in the days to come, it will be more of the former than the latter.
"He will go there" – Former PL boss backs Chelsea star to stay at loan club beyond current season
Tim Sherwood backs Chelsea star Ross Barkley to extend his stay at Aston Villa
Speaking on Soccer Sunday on Sky Sports via HITC (h/t Birmingham Live), former Aston Villa boss Tim Sherwood has backed Chelsea loanee Ross Barkley to stay at Villa Park beyond this season.
The Englishman has been in fine form since joining Dean Smith's side on loan in the summer. He formed a strong partnership with skipper Jack Grealish much to the joy of Villa.
Currently out injured, Barkley's loan to Villa has so far proven to be an unmitigated success for all parties.
"I think Ross has been great for them and I see him staying at the football club."
Sherwood has backed Barkley to witness in person the majesty of Villa and realise how big of a club they are. He believes the midfielder has seen the back of Chelsea.
"He has seen the back of Chelsea now. I think he will go there [Villa]. He would have walked into the doors and seen how big that football club is."
As things stand, Barkley remains a part of Frank Lampard's future for Chelsea. His performances have not grown unnoticed. Chelsea boss Lampard has already informed the player that he has a place at Stamford Bridge going forward. (h/t Birmingham Mail)
Perhaps smartly, Chelsea did not include a buyout clause in the loan deal that took the player to Villa Park. Any potential deal will see the ball in our court. (h/t Birmingham Mail)
Barkley has, over the years, been considered a player with high potential. Unfortunately, he has largely proven himself to be an inconsistent performer.
Given his performances at the moment, he could assure himself a brighter future – whether it be at Chelsea or Villa.
More Chelsea News
While we don't deny Villa has a rich history, they are nowhere near their glory days anymore. Chelsea today represent a better choice for players seeking glory and if Barkley truly desires instant success, he will do better if he returns as an improved player to Stamford Bridge.
Failing to continue his good form could see the Blues willing to let him go. After all, Chelsea loaning him out has to do with us having better players at our disposal.
What happens remains to be seen.