"18 points or bust" – Some fans react to Chelsea's Champions League group stage draw
Twitter reacts as Chelsea discover Champions League group stage fate
Chelsea have been given a rather straightforward challenge in the Champions League group stages for 2020/21.
The Blues will face off against Europa League champions Sevilla and newcomers Krasnodar and Stade Rennais.
While Sevilla could prove to be a plucky opponent, Chelsea should be expected to prevail against Krasnodar and Rennais.
The Blues are easily the biggest team in the group and will be expected to improve upon last season's performance.
With the players at our disposal, it is more of an expectation than hope. The game against Rennais will see Edouard Mendy face off against his former side.
Florent Malouda and DIdier Drogba played a key role in our Champions League triumph in 2012. The duo combined again during the draw to assist us once again.
In all, it was a fairly manageable draw for Chelsea who will be expected to make it to the next round. We take a look at how fans reacted to the news below.
Chelsea fans react to Champions League draw
18 points or bust

— Rush (@CarefreeRush) October 1, 2020
If we want to be a serious club again, we win this group

— ⁴⁴ 🇳🇬 🇮🇪 (@Abz_IE) October 1, 2020
Didier Drogba and Malouda left years ago still keeping the club out of difficulties 😭😭

— Lefty (@CFCLefty) October 1, 2020
This time we must qualify first place 🥇

— #HavertzDaily29 (@cfc_norway) October 1, 2020
Maximum points for Chelsea ✌🏾

— Freddie, The Creator🇨🇦➐ (@yrnrgee) October 1, 2020
We have to finish first. No excuses.

— Super Frank Era (@SuperFrankEra) October 1, 2020
If we can't finish top of the group then there is problem
Our squad is good enough 😏
No excuses from Frank lampard this time

— Rola (@kofoworola__a) October 1, 2020
Rennes are top of Ligue 1 and Sevilla are pretty good. Good draw but no as easy as people making it out to be although we should be qualifying comfortably.

— M Patel (@MMPCFC) October 1, 2020
More Chelsea News
Great draw we should be topping that group without drawing or losing a single game home and away 👍

— Winter_Jr CFC ❼ (@WinterCFC) October 1, 2020
The strongest threat here is Sevilla but we've got this. 👊

— PULISIÇATE (@Pulisicate) October 1, 2020
Chelsea veteran star backs under-fire teammate to come good once again
Cesar Azpilicueta backs Kepa Arrizabalaga to come good for Chelsea
According to Football.London, Chelsea skipper Cesar Azpilicueta has backed under-fire goalkeeper Kepa Arrizabalaga to prove himself following what has been a difficult time at the club.
The Spanish international has endured a difficult few months at Chelsea. A spate of poor performances saw him dropped initially in favour of Willy Caballero and then Edouard Mendy.
The latter's injury saw him return to the starting XI against Southampton last weekend. However, a horrendous mix-up with Kurt Zouma did him few favours.
It remains to be seen if Frank Lampard will persist with Kepa for the Champions League clash against Sevilla. The world's most expensive keeper, Azpilicueta has backed the 26-year-old to showcase what he can do.
"Sometimes you feel like everything goes against you. You have to have the character and personality to face it. I have no doubt Kepa will work hard to reverse the situation."
As the club captain, Azpilicueta is familiar with kepa and is keen to do his bit to ensure he gets back to his best.
"In football we have difficult times. In my position as captain, obviously I know him from a long time ago. I always try to help him."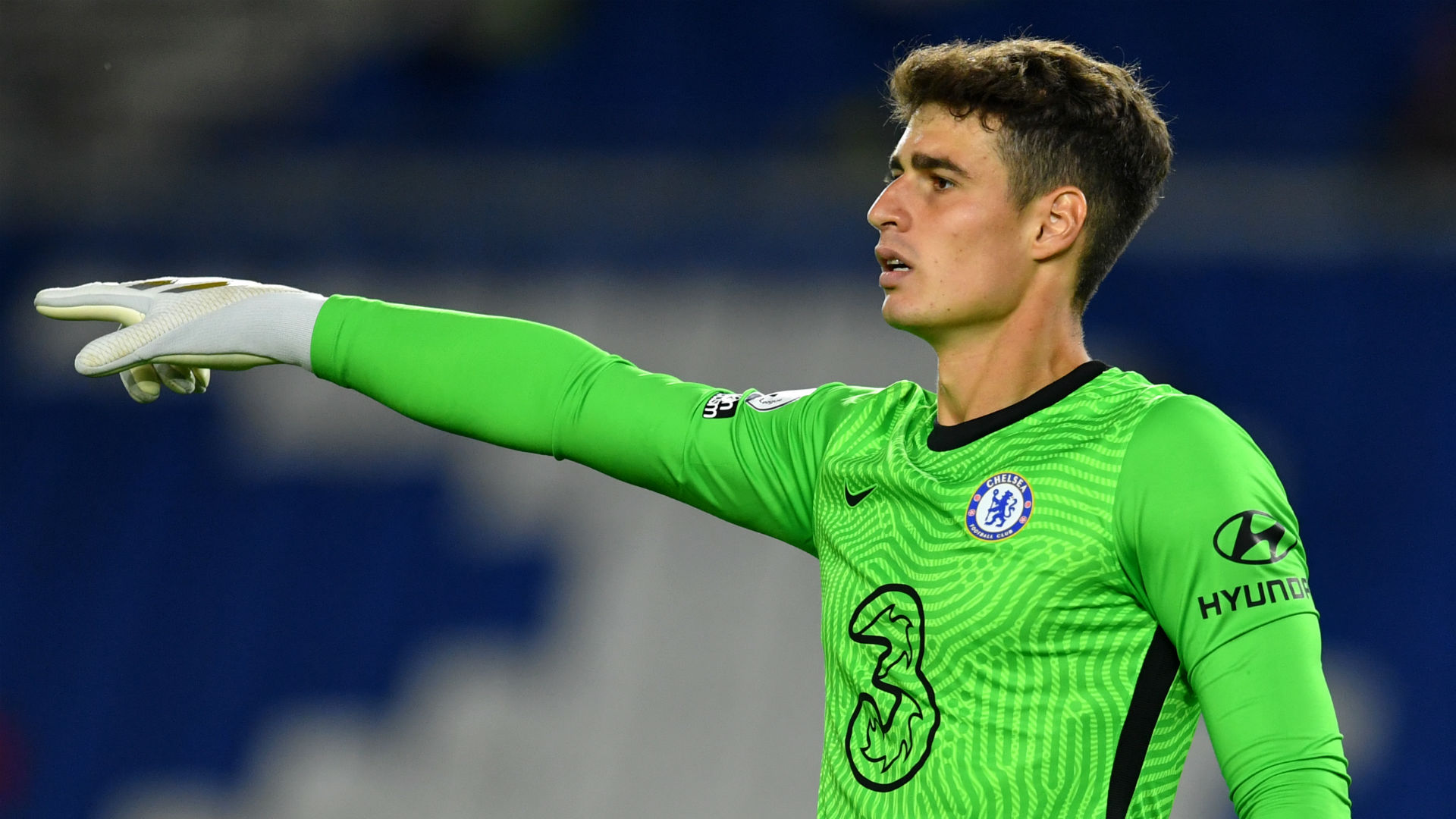 Kepa lost his position as the club's preferred option in goal towards the end of last season. The current season saw him return to the starting line-up. A questionable outing against Brighton was followed by a disaster class against Liverpool.
More Chelsea News
He was subsequently dropped in favour of Caballero the subsequent matchday. Kepa recently opened up on his intention to win back the starting spot. However, it would appear that the road back is a long one for the Spaniard.