We all knew it was coming and Chelsea made it official as the club sacked Antonio Conte and released an update on the website and Twitter.
Chelsea Football Club and Antonio Conte have parted company. https://t.co/JOpsPD4dmN

— Chelsea FC (@ChelseaFC) July 13, 2018
What was a little curious about the release was that it was short and cut without any "thanking" of the manager as the Italian did win the Premier League and the FA Cup with us in his two years.
However, the failure to reach the top-four last season and also tensions with the board seemed to be his undoing. That and the Diego Costa transfer saga didn't help his cause as he looked to continue at the club.
The Chelsea fans were divided regarding the move to remove Conte from the setup. Some were in support of the management as they believed Conte didn't do well in the final season while others believed we should not have made such a move.
Here are some of their reactions to Conte leaving the side as Twitter was flooded by messages from Chelsea fans.
— D K⚜️ (@DKurtisss) July 13, 2018
Thank you Conte pic.twitter.com/LgRGVhOjVe

— Black Or White (@Yink1234) July 13, 2018
This guy deliberately sabotaged Chelsea's season and cost the club a top 4 place
This guy cost the club millions over the Costa saga
This guy lost the dressing room and top plyaers would've left if he stayed
Anyone who thinks this isn't the right decision needs their head checked

— Leo Sat (@ItsMrBlueGuy) July 13, 2018
As a #CFC fan, I want to personally thank Antonio Conte on what he has done at Chelsea. Winning @premierleague & @EmiratesFACup are great achievements.@ChelseaFC were rock bottom when he took over. For that, I'm truly grateful.
He left CFC better than he met them.#ForzaConte 👊 pic.twitter.com/7rwQhztF3l

— Red Rose 💎 (@Roseangel009) July 13, 2018
YESSSSSSSSS FINALLLLYYYYYYYYYYYYYYY pic.twitter.com/IT10QLgIqL

— SM (@S_Montana10i) July 13, 2018
Sarri out

— Jack (@LethalMxrata) July 13, 2018
You've made us wait a long time,

But the suffering ends today! ☠️

❌ No more 30% possession football
❌ No more "I'm not stupid to attack"
❌ No more talking down our players
❌ No more moaning about transfers after a £300m spend

Come on Chelsea! 💪🏻#OneClubOneLove 💙 pic.twitter.com/RePbCZMPnP

— Дэнни – Я Люблю Тебя Россия (@dannydoes) July 13, 2018
Thanks for the memories the God Father !!! 🙏🏾

— KWAKU OBENG ⚽️🇬🇭💙 (@PrimeEssien) July 13, 2018
I hope sarri will do better!! A coach that has to manage Chelsea should think twice coz they ain't gat no chill in that club…sarri will probably be sacked in the next 2years 😎

— mafeb (@djmarshalmix) July 13, 2018
Antonio conte 💙 pic.twitter.com/ANw94IrDkN

— 🇫🇷 عمآد الهنداااس #JT67 (@Emad_Terry) July 13, 2018
THAT'S all you can graciously summon? Curt, dismissive & contemptible…what standards have we become?

— Steve Palmer (@SteveP37) July 13, 2018
Antonio,Thanks for the good memories, but it's time to say Goodbye.The Club has made the Right decision. pic.twitter.com/hxx2dWJ8Oo

— Younis (@Younisation) July 13, 2018
Read more: "Add Bakayoko and Drinkwater to the deal", "Not for sale please" – These Chelsea fans divided as Barca make second bid for star attacker
Chelsea-linked PL star set to make a career-defining decision in coming weeks
Declan Rice could close the door on a Chelsea move with this decision
According to The Daily Star, Chelsea target Declan Rice looks set to make a decision on his future in the coming weeks.
The 21-year-old, despite his young age, is an experienced Premier League player. He already has 105 appearances for West Ham United and has scored three goals during this time.
While the Blues have shown they are a force to be reckoned in the attack, the same cannot be said of the defence.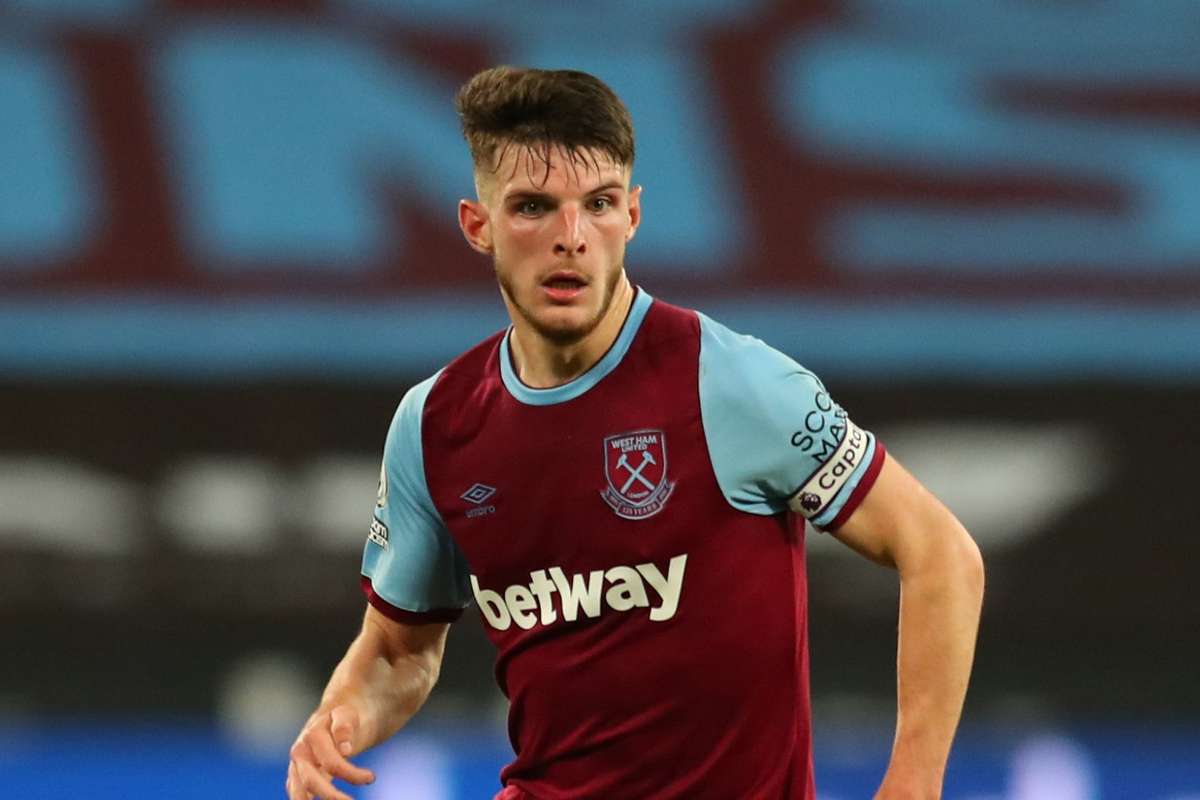 The likes of N'Golo Kante, Mateo Kovacic and Jorginho are all excellent players in their own right. However, adding Rice to the mix will add traits to the midfield that the three players lack.
The Englishman will bring with him a calmness in possession and he also reads the game well. Add to it his ability to play forward passes and he will be a fantastic fit for our system.
The Hammers, however, are not keen to lose their star man. They are readying a new contract that will see Rice double his current £60,000-a-week wages. His current deal runs until 2024 with an option for another year.
Signing the new contract will make it harder for us to secure his signature. Rice is someone who is familiar with Chelsea. He was on the club's rolls before being released at the age of 14.
More Chelsea News
A number of youth stars who played with Rice at Chelsea have made their way up to the first-team. This also includes his close friend Mason Mount.
It remains to be seen what the midfielder decides to do. He will do his career no harm if he decides to return to the club where it all began.